June 12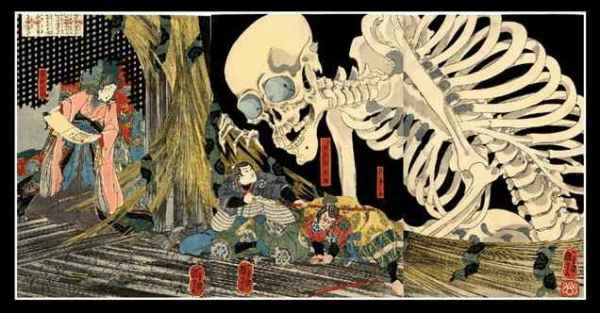 1863 Countdown to Infamy: US Foreign Minister to Japan Robert Pruyn, and Captain David McDougal of the US Navy, write to Secretary of the Navy Gideon Welles: "General opinion is that the government (of Japan) is on the eve of revolution, the principal object of which is the expulsion of foreigners." (LaFeber)
[
See:
Countdown to Infamy: Timeline to Pearl Harbor
.]
1897 Birth: Sir [Robert] Anthony Eden:
Foreign Secretary during World War II and Prime Minister of the United Kingdom during the 1950's
Eden, like his father and grandfather, was educated at Eton. He hoped to go to Sandhurst before joining the British Army, but was rejected because of his poor eyesight. With the outbreak of the First World War the British Army reduced its entry standards, and Eden was able to obtain a commission in the King's Royal Rifle Corps . . . . Eden served on the Western Front and won the Military Cross at the Battle of the Somme in 1916. After one attack at Delville Wood, Eden's battalion suffered 394 casualties, of whom 127 were killed. Nearly all the junior officers were either dead or badly wounded and as a result Eden was promoted to adjutant. By the time the war ended, Eden had reached the rank of major. [For further details, Click here]
1898 Philippine independence declared:
During the Spanish-American War, Filipino rebels led by Emilio Aguinaldo proclaim the independence of the Philippines after 300 years of Spanish rule. By mid-August, Filipino rebels and U.S. troops had ousted the Spanish, but Aguinaldo's hopes for independence were dashed when the United States formally annexed the Philippines as part of its peace treaty with Spain. [For further details, Click here]
1900 Germany: The Reichstag approves a second new law allowing the expansion of the German navy, making it the world's second biggest.
1915 World War I: List Regiment:

Fromelles Watercolor, 1915, by Hitler
Gefreiter Adolf Hitler's 16 Reserve Infantry Regiment continues to occupy a position at Fromelles, which is on a level field with water channels, willow trees and willow stalks. In the distance towards the enemy lines lies an insignificant wood with barbed wire entanglements. Under the direction of their defense-minded commander, Lieutenant General Gustav Scanzoni von Lichtenfels, the regiment works ceaselessly day and night to further fortify their position at Fromelles while fighting off repeated assaults by the enemy. [For further details, Click here.]
1916 World War I: Various:
Rudolf Hess is wounded at Verdun, but manages to continue fighting despite his injury.
List Regiment: Gefreiter Adolf Hitler continues to endure trench warfare in Flanders (Artois) with 3 Company, 16 Reserve Infantry Regiment. [For further details, Click here.]
1917 World War I: Various:
Greece: Constantine I abdicates in favor of his son, Alexander:
As crown prince during the Balkan Wars of 1912-13, Constantine had led Greek troops to victory on the battlefield; he ascended to the throne in March 1913 upon the death of his father, George I. Educated in Germany and married to Sophia, a sister of Kaiser Wilhelm II, Constantine was naturally sympathetic to the Central Powers after the outbreak of World War I in the summer of 1914. For this reason, Constantine refused to honor Greece's obligation to support Serbia—its ally during both Balkan Wars—when the latter country was attacked by Bulgaria in 1914. Constantine's position was complicated, however, as Venizelos, along with the majority of the Greek government, was determinedly pro-Ally, and the British and French navies held an unwavering dominance over the Mediterranean Sea.
Despite dedicated efforts by the British and French to woo Greece with promises of territorial gains in Turkey, Constantine maintained a position of neutrality for his country. He did allow British and French forces to disembark at Salonika as part of an operation planned in late 1914 to aid Serbia against Austro-Hungarian and Bulgarian forces. By the time the Allied forces were ready, however, Serbia had fallen, and the Central Powers drew closer to the Greek border.
By the end of 1915, Allied operations had bogged down in Salonika and failed spectacularly in the Dardanelles, and Constantine was understandably even less inclined to support the Entente. As the British cabinet was told at the time, "His Majesty's decided opinion was that Germany was winning on all points, and that there were only two possible endings to European war, either that Germany would be entirely victorious or that the war would end in a stalemate largely in favor of Germany."
In this position, Constantine was undermined by the charismatic and ambitious Venizelos, who led the movement in favor of joining the war on the side of the Entente in the name of building a more powerful Greek nation. Constantine dismissed Venizelos in October 1915; the ex-prime minister subsequently received Allied recognition of a provisional Greek government, under Venizelos' control, in Thessalonica in 1916. Meanwhile, civil war threatened in Greece, and Constantine desperately sought promises of naval, military and financial assistance from Germany, which he did not receive.
By the summer of 1917, the Allies had lost their patience with Constantine. On June 11, they sent an ultimatum to Athens, demanding the king's abdication. That same day, blatantly disregarding the country's neutrality, British forces blockaded Greece, and the French landed their troops at Piraeus, on the Isthmus of Corinth. The following day, Constantine abdicated in favor of his second son, Alexander, who reinstated Venizelos as prime minister. On July 2, 1916, Greece declared war on the Central Powers. Over the next 18 months, some 5,000 Greek soldiers would die on the battlefields of World War I. (History.com)
List Regiment: Gefreiter Adolf Hitler's 16th RIR remain east of Douai for a period of rest which will extend until June 24. [For further details, Click here.]
1918 World War I: Various:
Spring Offensive: The German advance on Compiegne is halted by French and American troops. [For further details, Click here]
1918 List Regiment: (June 1-17): The 16th RIR hold the Front at Aisne and the Marne. [For further details, Click here.]
1928 Weimar: Hermann Müller:
[Müller] was a German Social Democratic politician who served as Foreign Minister (1919-1920), and twice as Chancellor of Germany (1920, 1928-1930) under the Weimar Republic. In his capacity as Foreign Minister, he was one of the German signatories of the Treaty of Versailles in 1919. . . . .
His second government was the last Weimar government to actually command a majority of the Reichstag, but its "Grand Coalition" fell apart as a result of disputes between the Social Democrats and German People's Party over budgetary issues as a result of the onset of the Great Depression. Müller had strongly argued against his party's decision to leave the government, but was overruled. His death the next year following a gallbladder operation was seen as a major blow to the Social Democrats. He is buried in the Zentralfriedhof Friedrichsfelde.
1929 Birth: Anne Frank: Diarist and Holocaust victim (See 1942)
1933 The World Monetary and Economic Conference opens in London with 64 nations in attendance.
1935 Germany withdraws from the International League of Nations Society in protest of the League's anti-Nazi resolution.
1937 Death: Mikhail Tukhachevsky: Soviet Marshal: Executed by a gunshot to the head for allegedly plotting a coup d'état against Stalin. [For further details, Click here]
1938 Romani Genocide: Zigeuneraufraumungswoche (Gypsy clean-up week) takes place, when hundreds of Gypsies throughout Germany and Austria are arrested, beaten, and imprisoned. Gypsies are the first targeted population to be forbidden to attend school. Himmler's recommendation that certain Roma be kept alive in a compound under the Law for the Protection of Historic Monuments for anthropologists to study, is ridiculed and never implemented.
1939 Holocaust: Romania imposes a special tax on denationalized Jews, ranging from 2,000 to 10,000 lei annually.
1940 World War II: Various:
France: Paris on the verge of invasion:
On this day in 1940, 54,000 British and French troops surrender to German Field Marshal Erwin Rommel at St. Valery-en-Caux, on the northern Channel border, as the Germans continue their gains in France.
Even after the evacuation of Dunkirk by the British Expeditionary Force, tens of thousands of British and Allied troops remained in France. Overwhelmed by the German invaders, over 3,000 Allied troops attempted to escape by sea but were stopped by German artillery fire. Surrender was the order of the day; among those taken prisoner were 12 Allied generals.
But all was not lost, as Britain refused to leave France to German occupation. Prime Minister Winston Churchill had already ordered more British troops back into France, and British bombers were also attacking German lines of communication. British and Allied troops were still active in other parts of France-some 50 British fighters and 70 bombers were moving on German forces.
But despite the British reinforcements and encouragement (Churchill flew to France himself to encourage the French leaders), General Maxime Weygand ordered the French military governor of Paris to ensure that the French capital remained an open city-that is, there was to be no armed resistance to the Germans. In short, he was pushing for an armistice, in effect, capitulation. The enemy would be allowed to pass through unchallenged. Weygand addressed his cabinet with his assessment of the situation: "A cessation of hostilities is compulsory." He bitterly blamed Britain for France's defeat, unwilling to take responsibility for his own inept strategies and failed offensives. Paris was poised for occupation. (History.com)
Lithuania: The Soviets issue an ultimatum to Lithuania demanding territory and the establishment of a new government.
United States: Edsel Ford agrees to manufacture Rolls-Royce engines for war effort:
On this day in 1940, Edsel Ford telephones William Knudsen of the U.S. Office of Production Management (OPM) to confirm Ford Motor Company's acceptance of Knudsen's proposal to manufacture 9,000 Rolls-Royce-designed engines to be used in British and U.S. airplanes.
By the spring of 1940, Nazi Germany had conquered Poland, Norway and Denmark and pushed France to the brink of defeat. An increasingly nervous General George C. Marshall, chief of staff of the U.S. Army, warned President Franklin D. Roosevelt that the United States needed to rearm in order to prepare for the possibility of a German attack on American shores. That May, Roosevelt called on Knudsen, a former Ford executive who became president of General Motors in 1937, to serve as director general of the OPM, the agency responsible for coordinating government purchases and wartime production. Knudsen had barely settled in Washington when he received an urgent appeal from the British government: The Royal Air Force (RAF) was in desperate need of new airplanes to defend Britain against an expected German offensive.
Unlike other automakers, Ford had already built a successful airplane, the Tri-Motor, in the 1920s. In two meetings in late May and early June 1940, Knudsen and Edsel Ford agreed that Ford would manufacture a new fleet of aircraft for the RAF on an expedited basis. One significant obstacle remained, however: Edsel's father Henry, who still retained complete control over the company he founded, was known for his opposition to the possible U.S. entry into World War II. Edsel and Charles Sorensen, Ford's production chief, had apparently gotten the go-ahead from Henry Ford by June 12, when Edsel telephoned Knudsen to confirm that Ford would produce 9,000 Rolls-Royce Merlin airplane engines (6,000 for the RAF and 3,000 for the U.S. Army). However, as soon as the British press announced the deal, Henry Ford personally and publicly canceled it, telling a reporter: "We are not doing business with the British government or any other government."
In fact, according to Douglas Brinkley's biography of Ford, "Wheels for the World," Ford had in effect already accepted a contract from the German government. The Ford subsidiary Ford-Werke in Cologne was doing business with the Third Reich at the time, which Ford's critics took as proof that he was concealing a pro-German bias behind his claims to be a man of peace. As U.S. entry into the war looked ever more certain, Ford reversed his earlier position, and in May of 1941 the company opened a large new government-sponsored facility at Willow Run, Michigan, for the purposes of manufacturing B-24E Liberator bombers for the Allied war effort. In addition to aircraft, Ford Motor plants produced a great deal of other war materiel during World War II, including a variety of engines, trucks, jeeps, tanks and tank destroyers. (History.com)
1941 Various:
Holocaust: German Jews are ordered to designate themselves only as without faith (glaubenlos). (THP)
World War II: The German pocket battleship Luetzow (formerly Deutschland) is attacked and damaged by RAF aircraft off the southern coast of Norway.
1942 Holocaust: Anne Frank receives a diary for her 13th birthday:
:
Anne Frank's Jewish parents Edith and Otto Frank perceive that there is no future in Germany for themselves and their children. They flee to the Netherlands in 1933. Anne is then four years old. Until she is eleven she grows up without a care in a relatively safer Holland. In 1940, the Netherlands is occupied by Germany and the protection that Holland provides comes to an end.
Anne's life is increasingly restricted by the anti-Jewish Decrees. Beginning in 1942, the first Jews receive call-up notices to report for the so-called "work" camp Westerbork. Refusal can result in being sent to a prison camp. The majority of Jews obey the call-up to report for the "work" camps. Fleeing the Netherlands is almost impossible because neighboring countries are also occupied.
To avoid deportation, Jews must arrange a hiding place with non-Jews. Such hiding places are difficult to find, but Anne's parents see the possibility of going into hiding in the annex of the building that houses Otto's business. Otto and Edith Frank protect Anne from the danger that threatens them for as long as possible. Only a few days before going into hiding, Anne's father tells her that they are not going to a camp but are going to hide from the Germans.
On July 6, 1942, the family goes into hiding. Even though Anne sees hiding as an exciting adventure in the beginning, soon enough the hiding place becomes too small for her restless character. For more than two years Anne Frank describes her daily life in hiding in writing.
On August 4, 1944, the Secret Annex is raided by the Gruene Polizei (Security Police). Anne Frank and the seven others in hiding are arrested. What follows are long journeys to concentration camps in Holland, Poland, and Germany. Of all those in hiding, only Otto Frank survives the camps.
The eight residents of the Secret Annex are transported to Auschwitz on the last train leaving the transit camp Westerbork. After a month at Auschwitz, Anne Frank and her sister Margot are transported to Bergen-Belsen concentration camp, where thousands of people are dying of hunger and sickness every day. Margot and Anne both contract typhus and die within a short time of each other in March 1945, only a few weeks before the liberation.
Mediterranean: The British convoys Harpoon and Vigorous bound for Malta and Alexandria from Gibraltar are attacked by Axis aircraft which sink 6 merchant ships and 6 escort vessels. The Italian cruiser Trento is sunk by British naval aircraft.
1943 World War II: War in the Air: The RAF launches a heavy raid on Bochum in the Ruhr, while the Luftwaffe carries out a night attack against Plymouth.
1944 World War II: Various:
John F. Kennedy receives medals:
Lieutenant John F. Kennedy receives the Navy's highest honor for gallantry for his heroic actions as a gunboat pilot during World War II on this day in 1944. The future president also received a Purple Heart for wounds received during battle.
As a young man, Kennedy had desperately wanted to go into the Navy but was originally rejected because of chronic health problems, particularly a back injury he had sustained playing football while attending Harvard. In 1941, though, his politically connected father used his influence to get Jack into the service. In 1942, Kennedy volunteered for PT (motorized torpedo) boat duty in the Pacific.
In July 1943, according to the official Navy report, Kennedy and the crew of PT 109 were ordered into combat near the Solomon Islands. In the middle of the night on August 2, their boat was rammed by a Japanese destroyer and caught fire. Several of Kennedy's shipmates were blown overboard into a sea of burning oil. Kennedy dove in to rescue three of the crew and in the process swallowed some of the toxic mixture. (Kennedy would later blame this for chronic stomach problems.) For 12 hours, Kennedy and his crew clung to the wrecked hull, before he ordered them to abandon ship. Kennedy and the other good swimmers placed the injured on a makeshift raft, and then took turns pushing and towing the raft four miles to safety on a nearby island.
For six days, Kennedy and his crew waited on the island for rescue. They survived by drinking coconut milk and rainwater until native islanders discovered the sailors and offered food and shelter. Every night, Kennedy tried to signal other U.S. Navy ships in the area. He also reportedly scrawled a message on a coconut husk and gestured to the islanders to take it to a nearby PT base at Rendova. On August 8, a Navy patrol boat picked up the haggard survivors.
On June 12, 1944, while he was in the hospital recuperating from back surgery, Kennedy received the Navy and Marine Corps medal for courage, endurance and excellent leadership [that] contributed to the saving of several lives and was in keeping with the highest traditions of the United States Naval Service." (History.com)
London is attacked for the first time with a V-1 Flying Bomb, the first cruise missile: Note: 10,500 V-1s will be launched, but only 20% will succeed in reaching British targets. All told, V-1s will destroy 1.1 million homes and kill 10,000 souls in England. (Lee, Eisenhower II)
From Ike & Monty, Generals at War by Norman Gelb:
But the main impact of those rockets was to instill terror. They arrived day and night, heralded a few seconds before impact by a low-pitched buzz that threatened instantaneous death and destruction. From the first appearance of the German rockets, nerves were frayed in England, tempers were short, and expectations were of worse to come . . . .

Eisenhower himself reluctantly took to spending his nights in an air raid shelter. Churchill pressed him to give high priority to dealing with the German rockets, and the Supreme Commander felt obliged to divert bombers from tactical operations to attack the launch sites. This had limited effect, which focused attention even more sharply on the failure of Montgomery to live up to his rapid-advance forecasts and seize the area from which the buzz bombs were being launched. Eisenhower at first declined to press the British commander to make better progress. Butcher observed, "Apparently Monty wanted to tidy up his administrative tail and get plenty of supplies on hand before he makes a general attack."
[
See:
Wunderwaffen: Hitler's Deception and the History of Rocketry
.]
1945 World War II: Okinawa: Many of the Japanese troops on Okinawa's Oruku Peninsula commit suicide to escape capture.
When the destruction of his force was nearly complete, Admiral Ota committed suicide. On 15 June, as patrols sought out the last of the Japanese on Oroku, the marines found Ota's body and those of five members of his staff lying on a raised, mattress-covered platform in one of the passages in the underground headquarters. Their throats had been cut, and, from the appearance of the room, it was apparent that an aide had carefully arranged the bodies and tidied up after the self-destruction of the Japanese officers. Nearly 200 other bodies were found in the headquarters, one of the most elaborate underground systems on the island. More than 1,500 feet of tunnels connected the office rooms, which were well ventilated, equipped with electricity, and reinforced with concrete doorways and walls.
The slow and tedious battle for Oroku Peninsula had lasted for ten days. The total number of marines killed or wounded was 2,608, a cost in casualties proportionately greater than the American forces suffered during the fighting for Shuri.
1946 Nuremberg Tribunal: Arthur Seyss-Inquart continues his testimony:
The President: M. Debenest, the Tribunal would like to have further investigation as to who ordered the confiscation of the Freemasons' property. Defendant, do you know who ordered the confiscation?

Seyss-Inquart: Yes, I do. The confiscation was ordered by Heydrich and was set in motion by the Police. Then a trustee of the Party started the actual liquidation and at that stage I took it over and transmitted it to my offices . . . .
M. Debenest: How were the funds actually used? Were they used for the purpose of the German Government or for other purposes?

Seyss-Inquart: The Jewish property, first of all, was confiscated. Then, as far as possible, it was liquidated, and we called that "Aryanization." The proceeds of the Aryanization were pooled in the Administrative Office for Property and Pensions, but as a whole were not . . . .
M. Debenest: Excuse me. I asked you a question. Were the funds from this liquidation used for the benefit of the Reich? Yes or no?

Seyss-Inquart: No, unless you call the erection of the Vught Camp using the proceeds for the Reich; but the funds were used because Vught Camp was to be a Jewish assembly camp.
M. Debenest: So you consider that the building of the Vught Camp was in the interest of the Dutch?

Seyss-Inquart: Most certainly it was. The cost of Vught Camp, as far as I was informed, was covered out of this property-I believe 14 million guilders were spent-because this camp was to be a Jewish assembly camp. It was only later that Himmler transformed this into a concentration camp.
M. Debenest: That is an opinion, and the Tribunal will decide about it. [For the full text of today's proceedings, Click here.]
Seyss-Inquart's defense calls Edmund Glaise-Horstenau to the stand:
Dr Steinbauer: Then you flew to Vienna and met Seyss-Inquart. What did you do with him on that critical morning of 11 March?

Glaise-Horstenau: Seyss-Inquart met me at the airport. I advised him briefly about what had taken place in Berlin, and made entirely clear to him the grave misgivings which I had. Together, Seyss-Inquart and I, at 11 o'clock in the morning, shortly after my arrival, went to see Schuschnigg. While Seyss-Inquart placed before Schuschnigg certain inner political problems which I did not know about because I had been absent, I pointed out to Schuschnigg, who was on the verge of tears, that there was great danger of new world complications, even of a new world war, and implored him to give in and to rescind the plebiscite which was scheduled for Sunday.

Dr Steinbauer: Did you and Seyss-Inquart offer to resign?

Glaise-Horstenau: I cannot recall whether we went so far orally. This discussion was comparatively brief, but afterwards, at about 1 o'clock, we offered to resign. For this neither a decree by Hitler nor a decree by the National Socialist leader, Klausner, was necessary. Already on Thursday evening I had made my decision in the home of Burckel that, in connection with the plebiscite, I would also make use of this traditional method of ministerial resignation in order to prevent the worst, if possible.

Dr Steinbauer: And how did Schuschnigg react to this proposal to postpone the plebiscite? Glaise-Horstenau: Schuschnigg at first was rather reserved, but at about 2 o'clock in the afternoon, Guido Schmidt and Guido Zernatto-I do not have to tell you who these gentlemen were- made efforts to establish a modus vivendi with Seyss-Inquart. I myself kept in the background since my mission had already been fully accomplished on 12 February.

Dr Steinbauer: And what did Seyss-Inquart do in the afternoon?

Glaise-Horstenau: Shortly after this discussion, which led to no result, Schuschnigg still hesitated. But finally, he declared that in accordance with the wishes expressed he would postpone the Sunday plebiscite. I believed that the worst had passed. A short time thereafter Seyss-Inquart was called to the telephone, and returned visibly agitated, saying that he had been advised from Berlin that Hitler could not work any longer with Schuschnigg, and that Seyss-Inquart was to demand succession to the post of Chancellor. Seyss-Inquart invited me to go with him to Schuschnigg. I turned this down for reasons of delicacy. Seyss-Inquart went in alone and returned after a brief period, and we had a discussion which seems to me to be of importance to this Court. He was confident of receiving the Chancellorship, and said to me, almost with an undertone of regret: "Now we will have to take in the Nazis after all, and we shall work with the Catholics and others who are of similar trends to establish a political combine with which I shall govern." However, he was going to demand of Hitler, as far as internal politics were concerned, an agreement of 5 years' tranquillity.

Dr Steinbauer: And, of course, Hitler did not agree to that. Instead he marched into Austria. For the full text of today's proceedings, Click here.]
Seyss-Inquart's defense calls Friedrich Rainer to the stand:
Rainer: The Anschluss, at that time, was not the subject matter of our discussion. The idea of the Anschluss was a point in the program of all Austrian parties; it remained the ideal goal for all of us. In this case, however, what we were concerned with was that the Austrian State should once again steer a course toward Germany and that internal conditions should be peaceful. The difficulty in this connection was that the State founded by Dollfuss and Schuschnigg, by disregarding the democratic constitution, was going to permit only a one-party system. It was particularly difficult, therefore, to draw into participation and to legalize the great mass of the opposition of the National wing. That task, according to Seyss-Inquart's conception and my own, was to be carried out without further bloodshed by peaceful means. With good will on both sides and a postponement of radical means such a way seemed possible. For the full text of today's proceedings, Click here.]
1987 Reagan challenges Gorbachev to tear down the Berlin Wall:
In one of his most famous Cold War speeches, President Ronald Reagan challenges Soviet leader Mikhail Gorbachev to tear down the Berlin Wall. Two years later, deliriously happy East and West Germans did break down the infamous barrier between East and West Berlin.
[For further details, Click here]
Edited by Levi Bookin (Copy editor)
levi.bookin@gmail.com




 


 









Click to join 3rdReichStudies












Disclaimer: This site includes diverse and controversial materials—such as excerpts from the writings of racists and anti-Semites—so that its readers can learn the nature and extent of hate and anti-Semitic discourse. It is our sincere belief that only the informed citizen can prevail over the ignorance of Racialist "thought." Far from approving these writings, this site condemns racism in all of its forms and manifestations.

Fair Use Notice: This site may contain copyrighted material the use of which has not always been specifically authorized by the copyright owner. We are making such material available in our efforts to advance understanding of historical, political, human rights, economic, democracy, scientific, environmental, and social justice issues, etc. We believe this constitutes a "fair use" of any such copyrighted material as provided for in section 107 of the US Copyright Law. In accordance with Title 17 U.S.C. Section 107, the material on this site is distributed without profit to those who have expressed a prior interest in receiving the included information for research and educational purposes. If you wish to use copyrighted material from this site for purposes of your own that go beyond 'fair use', you must obtain permission from the copyright owner.

Please Note: The list-owner and moderators of 3rdReichStudies are not responsible for, and do not necessarily approve of, the random ads placed on our pages by our web server. They are unfortunately, the price one pays for a 'free' website.